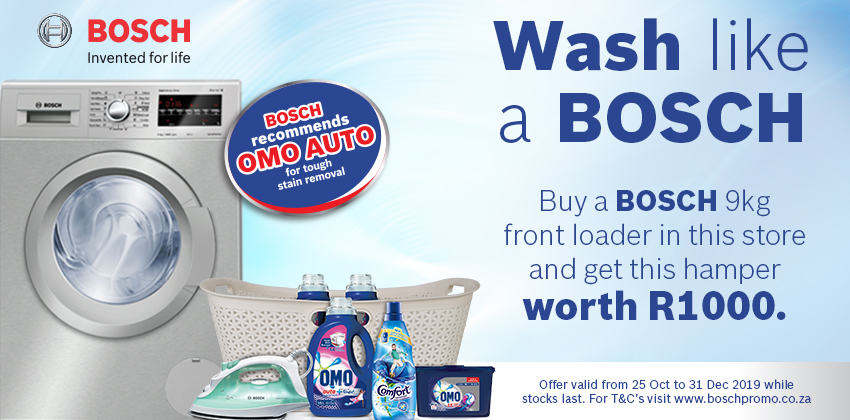 Bosch and Omo Promotion
Buy a Bosch 9kg front loading washing machine and get a free hamper worth R1000.
Campaign Dates: 18th October – 31st Dec 2019 (POS says 25th October)
Stores: Hirsch's
Models: Bosch 9kg Machines – WAT2848XZA, WAT2878XZA, WAT2856XZA, WAT28S4SZA
Mechanism: Buy a Bosch 9kg Machine and receive a OMO hamper valued at R 1000.00, the hamper – INCLUDES the Bosch Iron. The hampers have been pre-packed into a washing basket with the OMO, Comfort and Bosch iron.
You will get the prize in store on upon delivery of their machine. No claiming is done on the boschpromo site.
All rights reserved BSH Home Appliances (Pty) Ltd